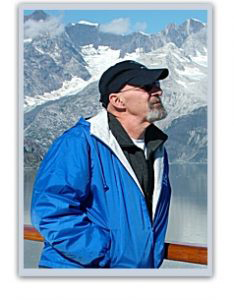 When my first book was published in 1981, I had no idea where I was headed, and all I knew was that I was finally published! Since then, I've published a total of 43 novels, including science fiction, fantasy, and mysterioes and thrillers, and suspense novels, and I am working on the next book in the science fiction series.  I live Florida, with my wife Bonnie, and dog Alfie, a Moyan poodle (email me for an explanation). I'm a Past President (2020) of the Florida Chapter of the Mystery Writers of America.
My sci-fi fantasy series, Tales Of Nevaeh has reached well into the Amazon Top 100 best seller rankings in several categories including Young Adult. The first book of the series, Born To Magic, has received numerous 5 star reviews, and has reached genre best seller status.all seven of the series books are now available everywhere — Born to Magic, The Dark Masters, TRINITY: The Battle For Nevaeh, Dream Weavers of Nevaeh,The Legend of Ailish, Warlord: Arrival, and Warlord: The Rise.
My novel,  A Better Place To Be based on the Harry Chapin song of the same name. Not my usual genre, this is a story of love, loss and facing to the worst life can throw at you and still be standing. A Better Place To Be, is a B.R.A.G. Medallion honoree, an award given only to an Independent writer's novel considered to be of the highest literary quality. The novel also received the Bronze Award for Literary Excellence, from Ireland's prestigious DD International Awards.
When I formally left traditional publishing to become an independently published writer, I published Angels In Mourning, my 'homage' to the old time private detective books of the 50's and the 60's. Angels is a modern day take on the old style hard-boiled detective. In April of that year, Angels In Mourning won the Amazon.com Book of the Month Reader's Choice Award.
I wrote the medical thriller, The Whistleblower's Daughter, with Terese Ramin. The idea for this medical legal thriller came shortly after the death of a close friend and I couldn't help but wonder about the medication… Click here to learn more
My previous suspense thrillers are The Hyte Maneuver, (a Literary guild alternate selection); The Sokova Convention, The Morrisy Manifest. Desperately Killing Suzanne and Out Of The Shadows, are formula style Suspense novels.
You can also follow me on my Goodreads page;  and,  on my BookBub page.