Novels of sci-fi & Fantasy, Mysteries, Thrillers & Contemporary Fiction
"Welcome to my website, which is my virtual home. As an writer who works in several genres, I hope you'll learn more about me and about my works. I write novels ranging from contemporary fiction, to speculative fiction in the areas of science fiction & fantasy, I enjoy writing mysteries and thrillers that are both suspenseful and entertaining enough to move you deeper into the who, what, where, and why of the stories.
Please do visit my blog, where I do my best to tell you what is happening in the world of writing and in my own world, both through interviews with other people and my own thought process about writing. And please don't hesitate to email me, as I enjoy communicating with my readers. —Thank you for visiting me ."  – David Wind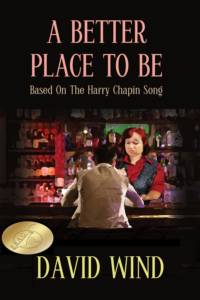 A BETTER PLACE TO BE:
Based on the Harry Chapin Song
A novel of Contemporary Fiction
A story about life, though perhaps not the one you would choose to live. Inspired by the characters from the Harry Chapin song of the same name.
A BETTER PLACE TO BE
was awarded the Bronze Medal for Literary
Excellence from Ireland's prestigious
DD International Awards;
A BETTER PLACE TO BE 
Was named a B.R.A.G. Medallion Honoree
[ Contemporary Fiction}
View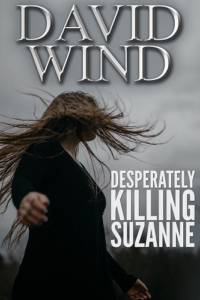 DESPERATELY KILLING SUZANNE
JUST OUT! 
Suspense, Mystery, and Death
follow Suzanne everywhere
A beloved TV star at six; A
Hollywood scream queen at eighteen;
married to a famous author and living
the life of a celebrity.  She was safe
in her bubble of fame and love–
except for the accidents that
follow wherever she goes.
[Suspense / Romantic Suspense]
View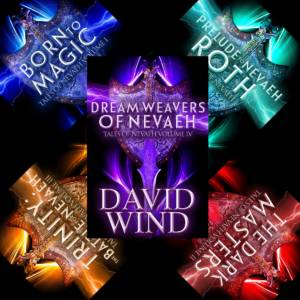 TALES OF NEVAEH:
Born To Magic
The Dark Masters
Trinity: The Battle to Save Nevaeh
Dream Weavers of Nevaeh
The Amazon International Bestselling Sci-Fi Fantasy series, Tales of Nevaeh, is set 3000 years from now, where our descendants live and survive in a world of ritual and magic.
"…Uniquely intriguing blend of Shannara and Star Wars…" Sheila Deeth VINE VOICE.
"…one of the most intriguing and original story lines for a book that I have come across in a long time." Lady Sara's Book Blog.
[ Science Fiction / Fantasy ]
View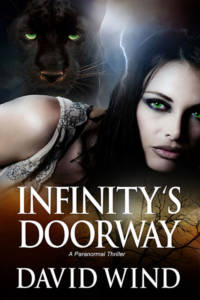 INFINITY'S DOORWAY
Arren Blaine is a cop, he doesn't believe in the paranormal. He knows there is no such things as Werewolves or Shifters, until…
[ Paranormal Thriller ]
View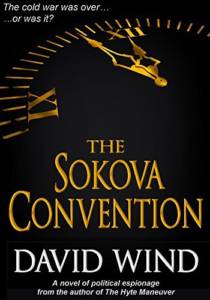 THE SOKOVA CONVENTION
An Action, Suspense, and espionage spy thriller set at the end of the cold war and the fall of the Soviet Union.
[ Espionage Thriller ]
View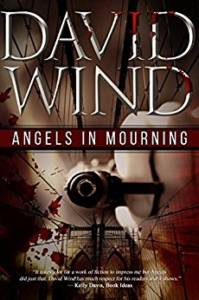 ANGELS IN MOURNING
A Contemporary Noir Mystery.
Can a Hard-Boiled P.I. survive in today's world? Can a dead man tell a tale?
[ Noir Mystery ]
View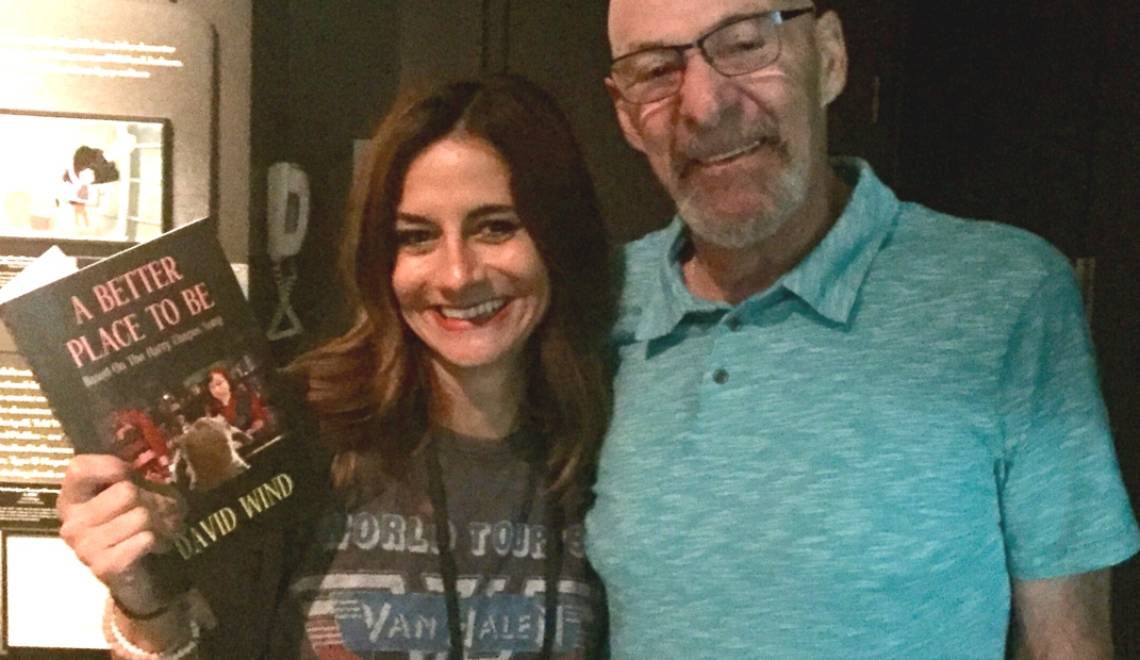 THE ROCK & ROLL HALL OF FAME CLEVELAND, OHIO  Stepping into the Rock & Roll Hall of Fame, or THE ROCKHALL as they call it, is akin to stepping into one's youth. This is especially true for those of us who were born into or just before the Baby Boom generation (1942-1964). When you
Sign-up for Updates
I send my thoughtful and informative newsletter 6-8 times a year with News, Freebee's & Giveaways